Making the complex simple
Aidn is a Norwegian tech startup building the next generation of collaboration tools for clinicians, patients, and next of kin.

We are challenging today's outdated systems and developing something brand new. This is the largest investment in e-health platforms Norwegian Municipalities have ever seen.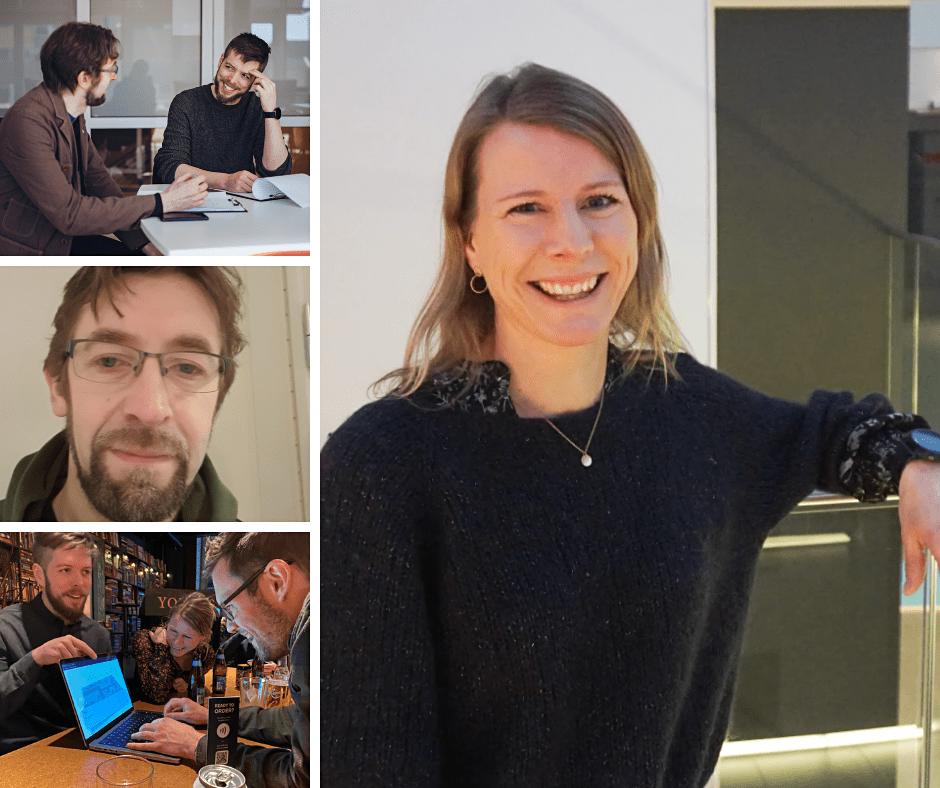 Making the complex simple
Aidn will be the first-ever solution to integrate with other systems - to secure better collaboration and patient care. We are battling today's outdated documentation and reporting tools - making the complex simple.
FAQ
It varies depending on the role. Normally, it will be something like this: application, screening call, meet & greet, work sample and final interview.

you can read more about our process here.

Rest assured your application will be read and reviewed by the hiring team for the role you have applied for. We are a startup, so sometimes it takes us a bit longer to get back to you, but we aim to not let you wait for more than a couple of weeks. If you feel like it´s taking too long, please reach out to andrea@aidn.no

If you have chosen to connect, and have not applied for a specific role, someone will be in touch directly if we feel like we have a potential match. You can trust all connections and applications are reviewed by someone in our team.

We are always looking for new colleagues! Stay up to date on future jobs, or tell us why you would like to work with us by clicking to connect! Here you can also subscribe to positions.

Our official working language is English, you do not need to speak Norwegian for most of our roles. Some client facing roles are different, and will be stated in the job description.

We are unable to support visa applications, and require you to hold a valid working visa for Norway.

GDPR is the abbreviation for General Data Protection Regulation, also referred to as the Privacy Regulation. This is a regulation, or a new privacy law if you will, which was adopted in the EU and entered into force on 25 May 2018.

The whole point of this new law is to protect personal data and the processing of these in the EU. That is, to check that personal information about me and you are collected and taken care of in a secure way, and at the same time give users more rights when it comes to our own information.

As a member of both the EEA and Schengen, the law also applies to Norway. This means that all Norwegian companies have to comply with the new privacy regulation, regardless of size, as long as they receive and process information that can be linked to individuals. Be it customers, stakeholders, or own employees.

If you have questions to a specific role or process, please get in touch with the person listed at the end of the job listing.

For other matters, you can email andrea@aidn.no
We have
Partnering municipalities
About Aidn
We're on a mission, battling today's outdated eHealth systems - making the complex simple.
Already working at Aidn?
Let's recruit together and find your next colleague.